Congratulations to Karen Page and Andrew Dornenburg; their recent book, The Flavor Bible, has received a 2010 Nautilus Book Award.  The book is also a 2009 James Beard Foundation award winner for Best Book – Reference and Scholarship.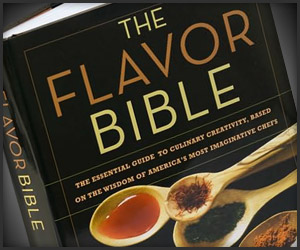 At Bellavitae, we are constantly referencing this book, which is now full of food stains from constant use!  If you're a professional chef or an enthusiastic home cook, The Flavor Bible will easily become one of your most-used reference books.   More on the book here.
Well done Andrew and Karen!
.