Jay McInerney marks his debut as wine columnist for The Wall Street Journal today.  Jay is the author of seven novels, including his 1984 bestseller Bright Lights, Big City.  His wine columns for House & Garden are collected in Bacchus and Me and A Hedonist in the Cellar.  He will be writing the column alternately with Lettie Teague, the former Executive Editor of Food & Wine.  They also are co-blogging for the Journal's On Wine.   
No one who knows Jay will be surprised to hear that he devotes his first column to rosé champagne, specifically Moët & Chandon's 1990 Dom Pérignon Œnothèque Rosé.   
Until now, there's never been an Œnothèque rosé, and collectors and geeks have been buzzing in anticipation of this one.  It is really spectacular, one of the greatest rosés I've ever tasted, richer and more voluptuous than the 2000.   
Dom Pérignon was a Benedictine monk and an important quality pioneer for champagne.  Contrary to popular belief, he did not discover the champagne method for making sparkling wines.  The first vintage of Dom Pérignon was 1921, released for sale in 1936, and, as Jay points out, probably the first prestige cuvée.   
If you have a chance to visit the winery you should.  It's a magical place full of history.  I had the opportunity to take a private tour a few years ago and taste some wonderful vintages.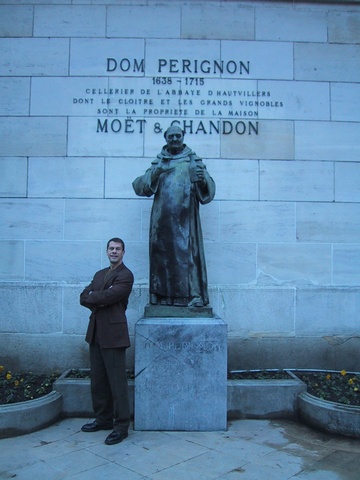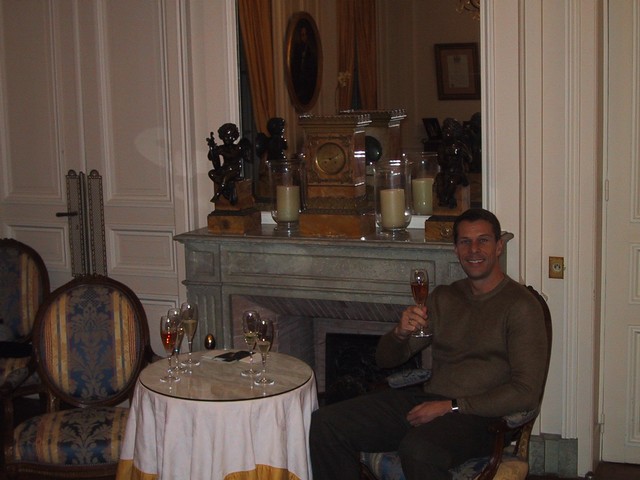 Jay talks about "the chalk tunnels of the Moët & Chandon cellars deep under the town of Épernay."  I snapped a picture of them while I was there: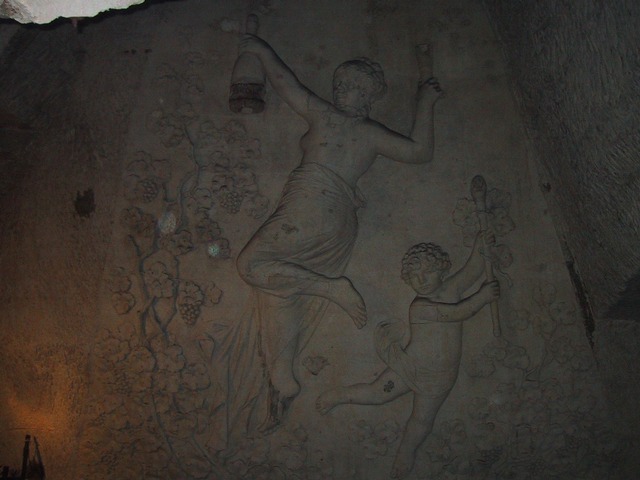 Say what you want about the French, but they make the world's best sparkling wine.  I've always been tempted to add champagne to our all-Italian wine list, but never have.  Most restaurants in Italy will offer at least one champagne.   
Jay has a special way with words when telling a story.  Combine that with an acutely perceptive palate for food and wine, and you get a fascinating wine column.  It's always fun and interesting when Jay visits Bellavitae.   
I'm sure he'll occasionally write about Italian wines and I heartily recommend his new column in the Weekend Edition of The Wall Street Journal as well as the blog.
.