It's been nearly six years since we signed our lease on Minetta Lane and prepared to open Bellavitae.  Looking back, many of our concepts seem cliché now, but at the time, we were one of the pioneers in New York's restaurant scene.  Perhaps we were not always the first with these ideas, but Bellavitae undoubtedly influenced the city's dining experience.  The sincerest form of flattery comes to mind, as many of our original concepts are ubiquitous now, such as:
The Chef's Bar (we called it "the sushi bar" until the day we opened)

Cooking in a wood-burning oven (although we never did pizza)

Using only seasonal, organic, and local produce whenever possible
Dishes prepared for sharing, especially appetizers, in a non-tapas restaurant
A high-quality wine selection at every price point
When the recession hit in late 2007, we immediately began to change our model to reflect the new business environment (a Wall Street background helped).  I began to wear many more hats than before, and soon I was working well over 14 hours a day – every day.  Over the next two years, we found ourselves in a position where, in order to continue the restaurant in our current space and within negative economic conditions, we would need either to significantly raise our prices or lower our quality – neither of which appealed to me.  So in July of this year, I decided to close our location on Minetta Lane.
Our Amazing Guests
Thousands of people have visited Bellavitae over the years and, of course, scores of relationships now bless our lives.  The remarkable diversity of guests who came to Bellavitae reflected one commonality:  a love of good food and wine in the Italian style, prompting an almost cult following that has been simply magical.
We had the opportunity to develop friendships with many in the food and wine world; and were honored to serve numerous influential individuals, such as:
Eric Asimov
Dan Barber
Joe Bastianich
Mario Batali
Rose Levy Bernanbaum
Vince Calcagno
Marco Canora
Dana Cowin
Andrew Dornenberg
Florence Fabricant
Barbara Fairchild
Carol Field
Susan Friedland
Antonio Galloni
Ina Garten
Michael Gelb
Joshua Green
Dorie Greenspan
Amanda Hesser
Ray Isle
Nancy Jenkins
Sarah Jenkins
Anna Tasca Lanza
Sandra Lee
Silvano Marchetto
Tom Matthews
Jay McInerney
Keith McNally
Danny Meyer
Karen Page
Judy Rodgers
Regina Schrambling
Tom Sietsema
Nancy Silverton
Beatrice Ughi
Gary Vaynerchuk
Mary Ellen Ward
Alice Waters
Patricia Wells
Lora Zarubin
I've never been star struck, but it was always fun to have famous people in the restaurant, many of whom became regulars.  Previously, I respected their privacy by not publicizing their patronage, but now it seems appropriate to include them in my reminiscing:
Authors / Publishing World
Amy Arbus
Candace Bushnell
Michael Cunningham
Joan Didion
Peter Gethers
Robert Hughes
Sara Matthews
Kirk Russell
Leanne Shapton
Anna Wintour
Journalists / Columnists
Dan Abrams
Alan Colmes
Ann Coulter
David Gregory
Phil Griffin
Tom McDonald
Peggy Noonan
Frank Rich
Harry Smith
Leslie Stahl
Cal Thomas
Entertainers
Charles Askegard
Noah Baumbach
Boatie Boatwright
Bono
Beth Broderick
Matthew Broderick
Josh Brolin
Kathleen Chalfant
Ethan Cohen
Joel Cohen
Carmen Consoli
Willem Dafoe
Claire Danes
Dana Delany
Susan Dey
Janet Dickinson
The New York Giants
William Goldman
Hazelle Goodman
Heather Graham
Joel Grey
Marvin Hamlish
Jill Hennessy
Celeste Holm
William Hurt
Marketa Irglova
Michael Keaton
Richard Kind
Michael Kors
Diane Lane
Jennifer Jason Leigh
Annie Liebovitz
Anne Meara
Marlene Matlin
Francess McDormand
Bette Midler
Nicole Mitchell
Jeffrey Dean Morgan
Mike Myers
Gianna Nannini
Mary Louise Parker
Sarah Jessica Parker
Bernadette Peters
Pink Martini
Jean Reno
Alan Rickman
Paul Rudd
Keri Russell
Paul Shaffer
Molly Shannon
Allen Shawn
Wallace Shawn
Phoebe Snow
Bernard Sofronski
Jerry Stiller
Julia Stiles
Hillary Swank
Billy Bob Thornton
Bob Vila
Bruce Vilanch
Frank Wood
Events
Occasionally we held events at Bellavitae, and three stand out: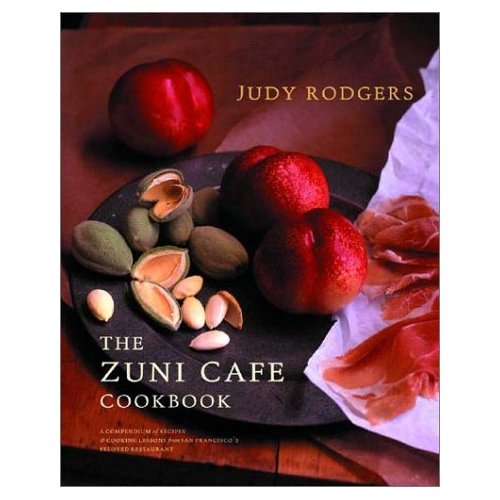 Judy Rodgers from San Francisco's Zuni Café held a private dinner at Bellavitae and cooked some of her favorite dishes.  Her cookbook remains one of my favorites and I'll always be grateful for her kind invitation to visit Zuni and cook for a few weeks before we opened Bellavitae.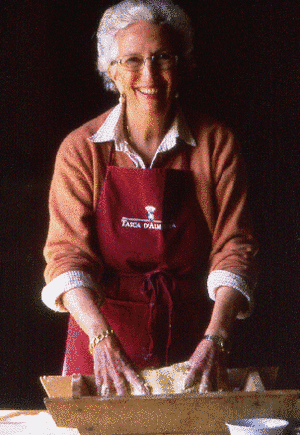 A Night in Sicily was a memorable evening when Anna Tasca Lanza prepared dinner for guests and paired wines from the Regaleali estate with dishes that came from her various cookbooks.  We named one of the dishes from that event in her honor, and the dish remained our menu's number-one bestseller until the day we closed.

Perhaps the most memorable event was in the spring of 2007 when we invited the Tre Bicchieri winners to Bellavitae after their annual tasting at the Puck Building.  We prepared a great Italian feast and they brought their award-winning wines – and what a night it was.  I don't remember the menu now, but I do remember most of those who attended, and I'm not sure there has ever been a collection of such prestigious winemakers in one place outside of Italy that wasn't some sort of promotion.  This was all about having fun.  I don't think the following is a complete list of those who attended, but it sure is an impressive one:
We simply had wonderful food, award-winning and incomparable wines, and great camaraderie.  How Italian is that?
On Becoming a Chef
What I've learned most through our experience on Minetta Lane is how difficult it is to prepare simple food in a restaurant setting.  The quintessence of traditional Italian cooking is its simplicity, along with proper technique and using the highest quality ingredients.
Eating in the Italian style is about celebrating the garden rather than "sophisticated" manipulation in the kitchen.  In traditional Italian cuisine, there are no complex sauces to hide behind, no short cuts on technique, and nothing available to mask improper balance or inferior ingredients.  Nevertheless, after six years, the ability to perform this challenging task consistently became almost second nature to us and it's a skill that I now proudly think of as proprietary; it is perhaps my greatest personal asset.
Grazie
There are too many individuals to thank for me to include in this post, and I hope to reach out to each person in the near future.  The many people who have come into my life because of Bellavitae touches my heart and will always be a part of my soul.  From staff to guests and to all of those listed above, I will be forever grateful.
I don't think of Bellavitae as a destination, a restaurant, or even a way of life.  It's simply a way of enjoying Italian food and wine.  So keep an eye on this blog, as I will continue to write about Italy's greatest gift to the world.
So what happens next?  All I can say is look for Bellavitae in the future – and look in unexpected places.